Meet our talented team
If we don't take care of our clients, someone else will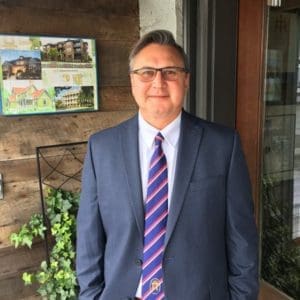 Tim Hilkhuijsen, AIA, ARA, RIBA
Tim Hilkhuijsen holds an Associates Degree from Aims Community College in Greeley, Colorado as well as a Bachelor of Science degree from Southern Illinois University and has 35 years of experience in the field of architecture. 
With a strong knowledge of both residential and commercial design, as well as in construction methods, Tim's ability to see a project through from conception to completion is unsurpassed, as he has been involved in the construction industry since 1987.
A member of the American Institute of Architects, the Society of American Registered Architects and the Royal Institute of British Architects, Tim and his partner, Kevin Whalley, established Architecture Plus in December of 2011.
Tim was born in the Netherlands and has also lived in Nigeria and Indonesia. He is fluent in the languages of Dutch, English, as well as some Afrikaans. His dad worked in the international helicopter industry which essentially brought his family to the United States when Tim was a teenager. This global experience has enabled Tim to be adaptive and responsive towards his understanding in creating a wide array of architectural design styles – from the classical to the colonial periods; and from the modern to the international design elements of architecture.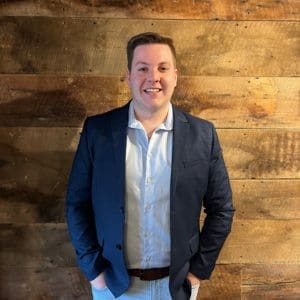 Alex Hopple, ARA
Growing up in State College, Pennsylvania, Alex graduated from Penn State University in 2020 with a Bachelor of Architecture as wella s a Minor in Architectural History.
Being a younger member of the firm, Alex bring's knowledge of all of the latest softwares being used in the Architectural industry to improve the 2D and 3D production of the team.
He has strong interests in mixed use architecture with career aspirations in financial project management and development while also currently working towards his licensure.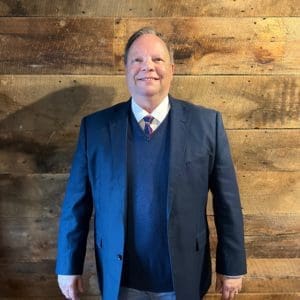 Kevin Whalley, AIA, NCARB, ARA
Kevin is a registered Architect with National certification. Originally from the New England area, his education was based in Delhi, New York and Norman, Oklahoma. He spent 10 years practicing in Oklahoma and Texas before settling in Charleston, South Carolina.
With over 30 years in Charleston, the architectural projects he has created range from residential classic coastal cottages to dramatic ocean front mansions. The Commercial projects have been privately developed office buildings, medical facilities, restaurants, and rehabilitation of existing buildings.
As a Principal Partner and Owner of Architecture Plus, we celebrate 10 Years of active Design and Planning in the Tri-County area of Charleston, as well as completing projects in North Carolina and Texas.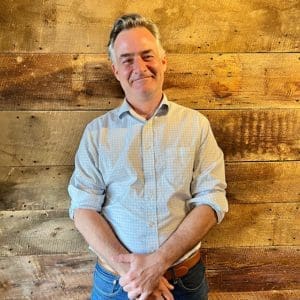 Aaron Ede, AIA Assoc, ARA, ASAI
Aaron grew up on Isle of Palms working alongside his father from a young age at his residential construction company. With an affinity for art and design architecture was a natural progression. Outside of work and school, Aaron spent his youth in the salt marshes, on the beaches and in the woods fishing, surfing and hunting. On the weekends, he is likely to be found in one of those places to this day.
Aaron Ede holds a Master of Architecture from The University of North Carolina Charlotte and a Bachelor of Arts with a concentration in painting from the University of South Carolina. He has been recognized with numerous design awards at both the National and local level. Aaron has an extensive background in residential & commercial architecture and construction. Residential work can be seen on Kiawah, Sullivan's Island, Isle of Palms, Daniel Island and throughout the Southeast.
Aaron is a member of the American Society of Architectural Illustrators and the Society of American Registered Architects.
Are you searching for the right architect for your next project? Reach out to us today to get started!
Architecture+ is a full service Architectural design firm that specializes in renovations, residential new construction, commercial building design and the adaptive reuse of older buildings. We are headquartered in North Charleston. We believe that architecture must be durable, functional, culture-based and be responsive to each individual character and to the desire of each individual client. Our goal is to provide quality architectural services and to harmoniously improve our built environment one structure at a time. Each of our projects, whether set in the heart of an urban center or a peaceful, low-country landscape, reflects the special character of its setting. Our artistic vision, technical skill and attention to detail are the foundation of this firm. A strong sense of stewardship for the environment, our community, and our client's dreams continue to inspire our work. We are registered architects with licenses to practice in the state of South Carolina, the state of Colorado, the state of Texas, the state of Kentucky and the District of Columbia. We are members of the Better Business Bureau (BBB), the American Institute of Architects (AIA), the Society of American Registered Architects (SARA), the National Council of Architectural Registration Boards (NCARB), the National Association of Home Builders (NAHB) and the Royal Institute of British Architects (RIBA). We are licensed in South Carolina, North Carolina, and several other States, and hold a national and international registration capability. Our firm has over thirty years of valuable experience in the design of high-end custom residential structures as well as commercial business and retail buildings, including the adaptive reuse of older buildings.
2022 |
 Single Family Home Design Award

|

Charleston Home Builders Association
2019 | Single Family Home Design Award | Charleston Home Builders Assocation
2019 | Historic Renovation Award for Mixed-use Commercian & Residential Design | Charleston Home Builders Assocation
2018 | Single Family Home Design Award | Charleston Home Builders Assocation
2018 | Renovation of an Outdoor Living Space | Charleston Home Builders Assocation
2017 | Single Family Home Design Award | Charleston Home Builders Assocation
2017 | Renovation Design Award $900,000 – $1,000,000 | Charleston Home Builders Assocation
2017 | Construction Advisory Firm of the Year – USA | Finance Monthly
2015 | Superior Achievement in Renderings and Computer Graphics | Society of American Registered Architects (SARA)